How to go birding
Where to go birding in the Capertee Valley
Bird identification resources
When to go birding
Tips on binoculars
Where to stay in the Capertee Valley
How to go birding
It's very easy to give birdwatching a go. All you need to get started is you and a little time to stop and look.
You can even leave equipment, taking notes, and trying to identify the birds you see until later.
The essence of birdwatching or birding is spotting, observing, and identifying different species of birds.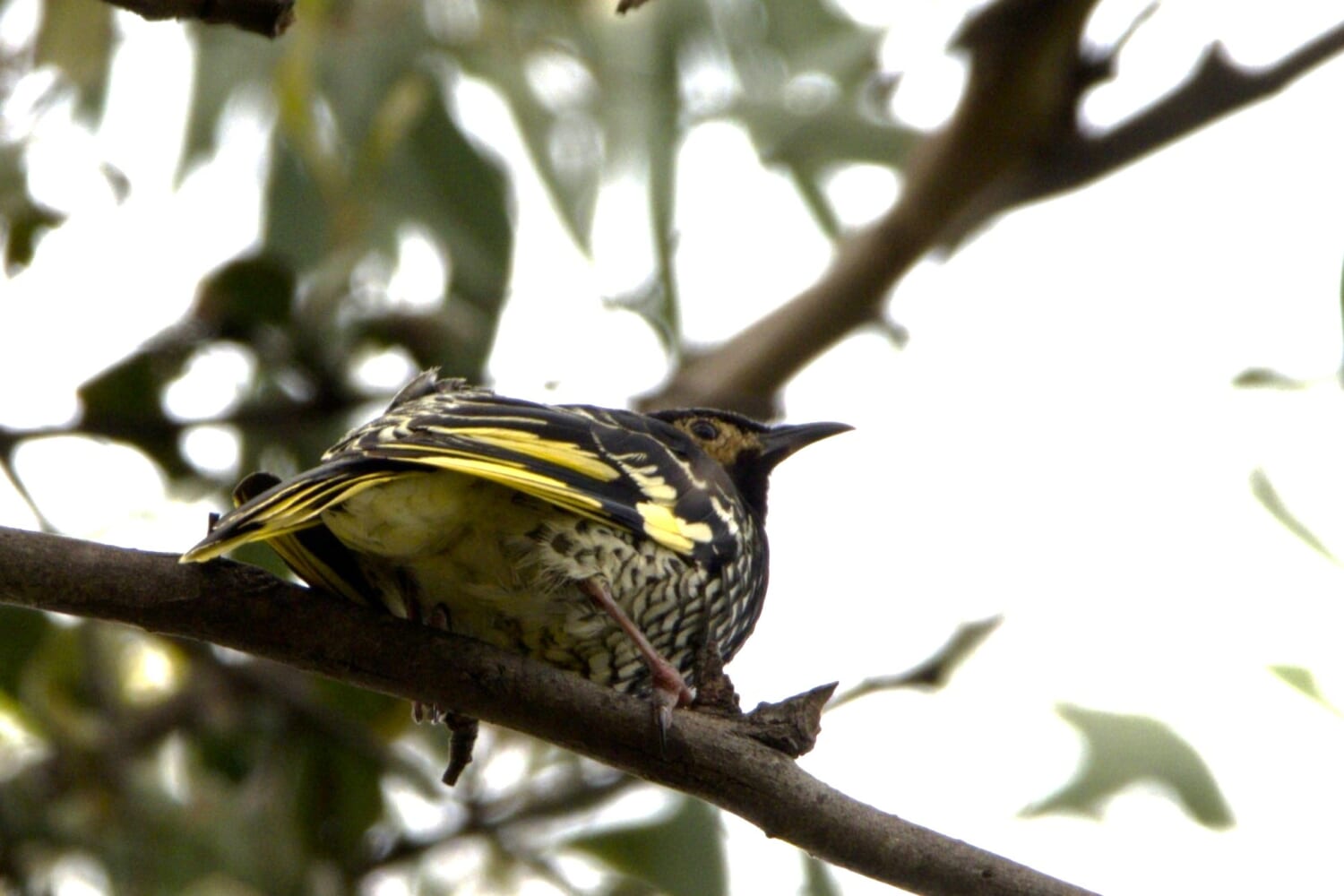 Start by taking some time to sit outside; just watch, learn a bit about how birds behave, and start to observe the different colours, sizes, and shapes of the birds, their eyes, beaks, feathers and bodies.
When you're ready step it up; wear quietly coloured clothes, pick up some good binoculars, a notebook, and some bird identification reference sources, and begin to record the birds you are seeing. Build your bird identification accuracy, then you can begin contributing to bird databases.
For some birders, photographing the birds they see is how they keep records while they are in the field, and identification can come when they review the photos later.
Birdlife Australia provides some more detailed tips for birdwatching, and eBird provides guidance on approaches to recording birdwatching.
Where to go birdwatching in the Capertee Valley
Birds are everywhere, but in the Capertee Valley you are guaranteed to see a good variety of birds. The valley is recognised as an IBA, an internationally recognised Important Bird and Biodiversity Area, with 242 species of birds including uncommon, threatened, and critically endangered species. It is one of the top 50 birdwatching places in the world.
Sitting on the western side of the Greater Blue Mountains, the Capertee Valley is bordered by two national parks and a conservation area. On the rural land in the bottom of the valley, many landholders have planted habitat for birds under the Woodland Birds on Farms and Regent Honeyeater Recovery programs.
The Capertee National Park in the north-west of the valley also protects breeding areas of the critically endangered Regent Honeyeater (Anthochaera phrygia). The Turquoise Parrot, Diamond Firetail, Hooded Robin, Gang-gang Cockatoo, Speckled Warbler, Painted Honeyeater, Black-chinned Honeyeater, Spotted Quail-thrush, and Rockwarblers are also found here, and in the surrounding countryside.
A Map & Guide to Birdwatching in the Capertee Valley provides a list of the birds you might see and where to find 19 marked birdwatching sites in the valley. You can also expect to be rewarded by stopping at other sites and exploring side roads not included on the bird trail.
Bird identification reference sources
The Australian Bird Guide https://www.publish.csiro.au/book/7906
The Compact Australian Bird Guide https://www.publish.csiro.au/book/7916
CSIRO sells them as a pack https://www.publish.csiro.au/book/8118
Merlin Bird ID by Cornell Lab of Ornithology is an easy to use free app with geographically based bird packs to help you identify birds anywhere in the world
eBird Mobile by Cornell Lab of Ornithology is also a free app, it helps you record the birds you find and contribute to the database used by birders around the world. www.eBird.org provides information, guidance, and support on how to undertake birding and recording your sightings in eBird.
Birdata is the Birdlife Australia app for recording your birdwatching surveys, it is a collaborative and scientific collection of data which contributes to protecting Australia's birds. http://birdata.birdlife.org.au
When to go birding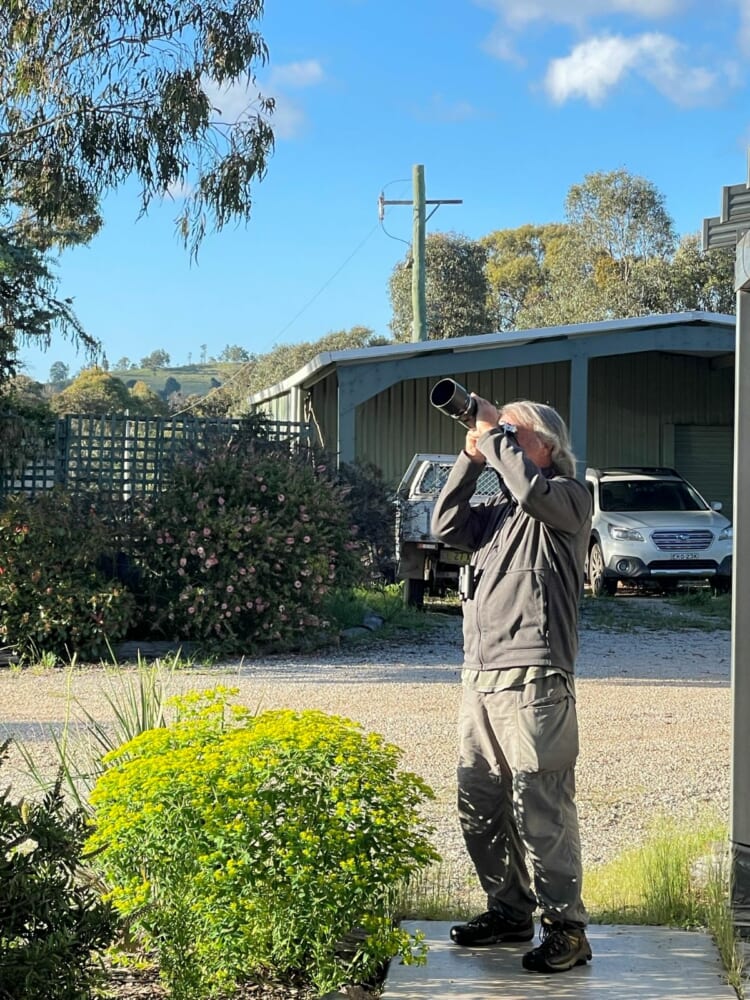 Many will tell you early morning is the best time for birdwatching, but I spotted a Regent Honeyeater at 4 pm, which is the hottest time of day in the Capertee Valley. However, cooler times are likely to have more bird activity, and good sources of food seem to bring them out regardless of the time or temperature.
Whether you dedicate 10 minutes or hours, the joy of birdwatching is you can pursue it intensively or in a relaxed and occasional way when it suits your mood.
Tips on Binoculars
Where to stay in the Capertee Valley
If you like to put all your energy into your birdwatching and would enjoy relaxing in comfortable acccommodation, being served delicious meals, and having access to private property with a record of 150 species, including a pair of Regent Honeyeaters in October 2022 – then Belle Bois can provide you with the perfect place to stay in the Capertee Valley.